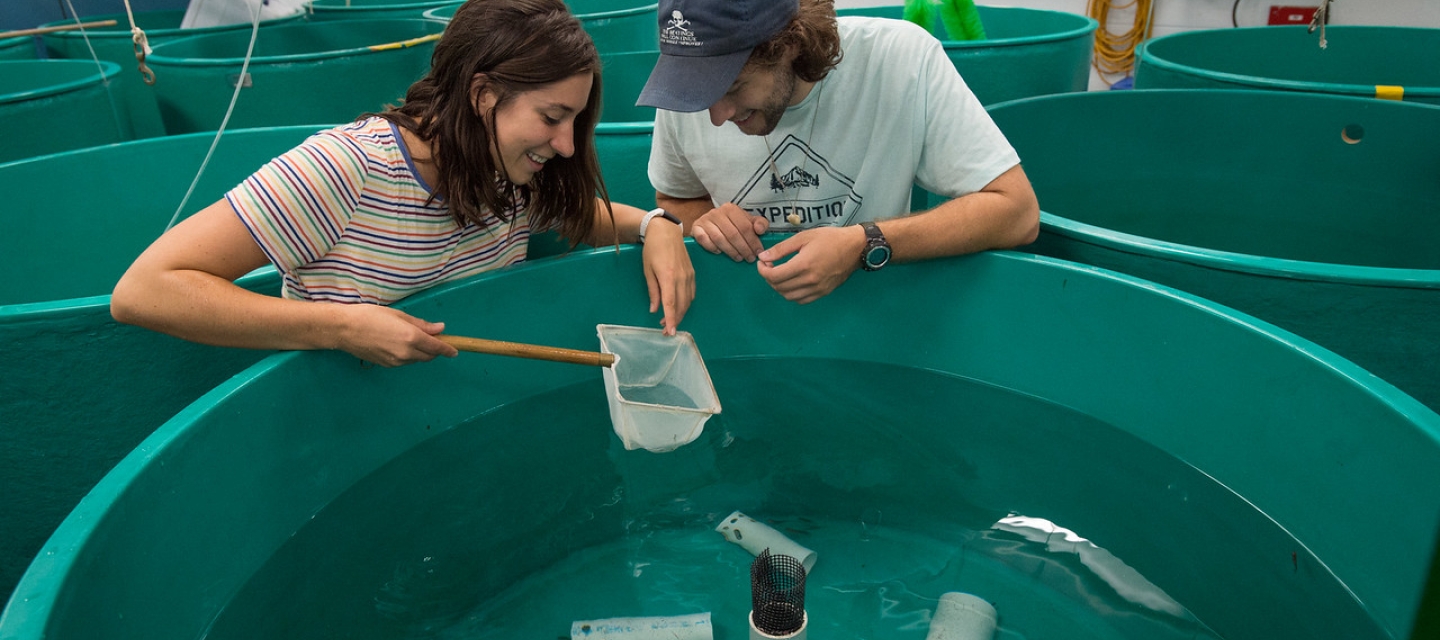 Undergraduate research is one of the most powerful ways for students to learn.
Working with a faculty member who is a practicing scientist, a student can gain experiences not offered by regular courses and can learn first-hand the demands of biological research.
Faculty mentors can also provide career information in their area of expertise and write helpful letters of recommendation when students apply to graduate schools or professional programs.
Independent Project and Study
All students can obtain credit for undergraduate research by registering for BIO 495 Independent Project or BIO 499 Independent Study.
Please consult with the biology faculty if you would like to learn more about research opportunities. Sue Chislett in the Biology Department Office (SC261) is also available to offer support and advice to students wishing to participate in undergraduate research. Please give yourself plenty of time to discuss research projects with faculty members if you are considering registration in BIO 495 or BIO 499.
Both of these courses require formulation of a project and written permission from the faculty member who will supervise the work.
Summer Research Fellowships
A campus-wide Undergraduate Summer Research Fellowship Program (USRF) supports undergraduate student research in the summer months.
Students are expected to complete eight weeks of full-time research and creative activities. The USRF fellowships provide a student stipend of $2,500, a faculty stipend of $1,000, and up to $500 for travel, supplies, and/or equipment to support the project.
This program is open to Buffalo State undergraduates only. Please contact faculty members directly to discuss this unique opportunity.
In addition to campus-wide programs, many faculty members supervise summer research. In some cases, credit can be received for undergraduate summer research. Please contact faculty members directly if you are interested in conducting summer research.